1-31-10
amongst the rankings of tour benefits rates high the opportunity to see firsthand the effect of music on individuals in isolated communities; respect due to all those whose paths we've crossed over the past 2 weeks, from dedicated fans to dedicated artists. thank you to all the folks who've put in work gettin' the stage warm as we, in turn, work to accomplish the same task for others. it's important to know that talent, while unaffected by the riches of the world, is readily substituted with heart as far as i'm concerned. keep those CDR's comin, family - we need music to ride to!
aye - if you know about plucky tell him let's get this live show poppin! peep the beasting of the beater:
8-4-09
i subscribe to Harper's because it's the perfect pooping companion. to all my folks who spend inordinate amounts of time droppin' science (PHATLIP, i SEE you!) i do highly recommend you befriend a neighborhood middle-schooler and thumb diligently through his fund-drive catalog this fall - a good magazine is essential to a satisfactory bowel movement.
Harper's is the type of periodical you can devote minutes to; or hours; or days (we're not talking one continuous BM now, mind you). as those who have been to the cabin know, i often keep issues around for months and months, so that they may ably serve others as they have served me. i appreciate revisiting the old, tattered and creased ones, and i never grow tired of the quarter-page snippets no matter how many times i reread them.
june's issue, still relatively unworn, sat neatly atop the stack this evening, open to a page i'd chosen days ago, intent on diving headlong into an excerpt from a novel by barry hannah. in a clumsy fumble whilst reaching for an extra roll of toilet paper i dropped the magazine and discovered this:
from the june 2009 issue, which i received nearly 5 weeks ago; pg 6
foreword by Harper's
A letter from Ronald Reagan to Michael Jackson, dated February 1, 1984, five days after the singer's hair was set afire by pyrotechnics during the filming of a Pepsi commercial. The letter was among belongings Jackson offered for sale at auction in April in an attempt to pay off an estimated $24 million in debts…
Dear Micheal,
I was pleased to learn that you were not seriously hurt in your recent accident. I know from experience that these things can happen on the set - no matter how much caution is exercised. All over America, millions of people look up to you as an example. Your deep faith in God and adherence to traditional values are an inspiration to all of us, especially young people searching for something real to believe in. You've gained quite a number of fans along the road since "I Want You Back," and Nancy and I are among them. Keep up the good work, Michael. We're very happy for you.
Sincerely,
Ronald Reagan
http://www.youtube.com/watch?v=ocly0JWD2ug
4-3-09
who needs a major when you're rollin' with the biggest label evar?!?
these folks hit me about participating in their campaign to draw attention to the Invisible Children Rescue Mission and i obliged. i submit a track to their enormous compilation; all you have to do to DL the cut is register with the site, find my profile amidst a crapload of others, watch a short video about the organization efforts, then start all over.  at least that's how it went for me and the homie.
so here's what i'mma do:  i'll give you the link to the song here, but just so that i've fulfilled any obligation to the folks puttin' this thing together i'll post a related video for you to peep.  that's fair, right?
RA Scion - "kasase" - pronounced kuh-SAH-say
produced by MTK
http://www.youtube.com/watch?v=Kx3_xsI3ViU
4-2-09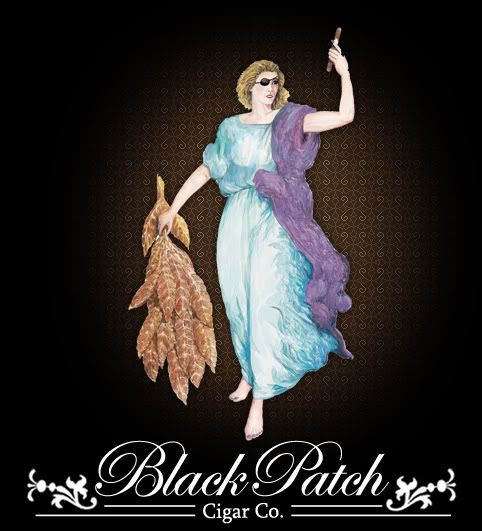 "There ain't a thrill in the world to compare with building a business and watching it grow before your eyes."
- James B. Duke
yeah, i guess it has been a minute.  no excuses and no apologies, let's just keep it movin…
buried in this shallow and forgotten grave of previous entries you can find a most interesting response from an eager (not to mention well-educated) listener posted some months back.  he came on the offensive with pertinent questions about my connection to and interest in the Black Patch War.  was i aware that the Night Riders were comprised largely of Klansmen?  did i know that these lawless mobs who employed savage violence to pursuade poor farmers to join their cause also used the opportunity to lynch innocent black men?  was i, in fact, racist?  i was shocked; not at all by his interrogation and loose assertion, but by the fact it had taken nearly 6 months since the EP's release for someone to raise the question.
not that i haven't been suspected and accused of being racist before - i understand that comes with the territory.  being white and male requires you to be extraordinarily sensitive to the effects of your actions, your words, your silence.  i'm not a careful dude, but even at times when i haven't been outright reckless i've been ignorant.  or arrogant.  or both.
but now,  in the context of this brutal and bloody War, what did it mean to a hiphop audience that i would appear compassionate and sympathetic to a splinter cell of the KKK?  well, you tell me.
guys are gonna wanna, go out and play sometime - just take this advice i give

'possum hunters posse up, now

it's in the name of the father we ride, right or wrong only god'll decide (1)

dismiss diplomacy, don't bother we tried (2)

they don't play fair, the sharecroppers profits are marginalized

for law enforcement a farmer resort to homicide

we fought for our lives before this mess

check a storied past, patch of distress - a shred of dignity (3)

a scrap of prospect left in me, leave the pistol empty

shotgun got somethin' for the enemy, it's the

black.  patch.  war chant bangin' on em

to fifth-third send word of another bank bombin'

ranks mobbin over the hilltop on horseback

surround the storehouse, four corners and torch that (4)

been in the poorhouse before and i don't want that

for my boys, hear the voice at the point of contact, listen

don't lose your self-respect, trying to gain revenge

advice to heed, yeah - follow the rules, i'll lead

i plead ignorance to business affairs beyond the field (5)

but on the real what we're dealing with here's extraordinarily

heavy-handed - look where your property landed

now come play monopoly with vigilantes and bandits

i'mma stand this ground, with plans to expand the compound

interest rise over the cries of "man down!"

empathize with the planters of antioch, we can't stop now

divine decree, and how

the flag of hoptown will be ours now, you're under siege (6)

you're one of these whether or not you wanna believe (7)

pledge allegiance - come the son'll receive, the company be

numbered as somethin' we hung from the trees ( 8 )

from the seas of judah move a multitude of discontented

consider me a spiritual descendant

woe to those makin' unjust laws, what i sayeth

is like a modern-day isaiah

may the lord be the judge of my sins, look what we're up against

more sufferin', no support from the government

poor and covetous, i pour a cup and it's

not enough to fill up - we're overrunnin' this

operation taken down, klan vandalism

a coups de gras for the law of the land's evangelism

silent brigade engage in a whisper

send shock waves breakin' - how you shakin' a fist?  it's the

black.  patch.   war chant bangin' on em

a higher callin' the fire of sodom rainin' on em

Canaan fallin' - flames rebuke the lot of ringleaders

this james b. a duke, not a king

he as savage as the pack he employed, capital gradually

voided, now flatter me or see your tobacco destroyed, listen

don't lose your self-respect, trying to gain revenge

keep in line, see the sign, victory is thine

he the vine, we're the branch where the fruits borne (9)

and some of y'all been on there too long, spoiled rotten

the regiment developin' a loyal followin' (10)

contest and rest under kentucky soil - not a problem

all i'm askin' for is a fair market at the auction

i put my work on the block - gimme my portion (11)

a good return and if not, i'll put the cross on em

target for the marlin - amoss endorsement

this manifest impressed on parchment - y'all can read, right?

figured the herod-type particularly erudite

terms affirmed by the testament of old

where the servants learn - test 'em with gold, yeah we got that

armed for combat, over crop tax

cease the fraud, you aint god, damnit - stop that
1) blind fanaticism;  it's plagued humanity for centuries, and just as it was the basis of justification for violence and aggression toward non-conformists throughout europe, so was it the authorization to fight non-compliance in the south.  "only god can judge me" =  no accountability to man.
2) it is a well documented fact that the independent tobacco farmers of kentucky and tennessee tried for years to fight corporate interests through various channels of state and federal legislature.  they were unsuccessful.
3) check this link for a brief history on the region's long-standing state of depression.
4) burning down warehouses used to store corporate-owned tobacco was a common tactic employed by the vigilantes.
5) sure, we're not talking about highly sophisticated, degree-holding executives here - we're talking about farm folk.  it was important for me to acknowledge the humility in this regard; the arguement was never about what was good or bad for business as a whole  - a point often times lost on those who are not students of business and markets and trade.  the real issue was respect for the order of things.
6) a reference to the brief coups that usurped power in hopkinsville on december 7, 1907.
7) coercion, duh.
8 ) possibly the greatest cause of consternation for those already uncomfortable with the direction i'm headed in here; yes, it's a reference to lynching,  a clear threat to the organization of the american tobacco company that the night riders would resort to such acts if pressured.  the reference was never intended to glorify or otherwise condone the motives behind the lynchings carried out by the Klan.
9) self-righteous, but ever reverent.
10) some estimates say the silent brigade was well beyond 5,000 members strong.
11) a slick metaphor - you see what i did there, bringin' the old and the new together?  try to keep up, would you?
[youtube=http://www.youtube.com/watch?v=dp4339EbVn8&hl=en&fs=1&rel=0]


8-22-08
It contributes greatly towards a man's moral and intellectual health, to be brought into habits of companionship with individuals unlike himself, who care little for his pursuits, and whose sphere and abilities he must go out of himself to appreciate. - nathaniel hawthorne
just this week, i've had the tremendous pleasure of reviewing the final cut of our first music video. the decision to use trouble is as the lead single for Tobacco Road came after a circular process of parleying; it was, from the beginning, the foundation for the LP's agri-centric concept, but when prospects of distribution for TR grew dimmer, the song became the core of an idea that rapidly developed into BPW. it wasn't until promotional work for TR began that i started to regret the decision to include it on both projects. by that time the song had become old and uninspiring to me, and despite the pleas of a gathered mass, assembled over barbecued burgers and hot dogs for the purpose of assisting us in the selection process, i had no interest in using trouble is for a video.
in the end it was zia who convinced me. you have to give credence to an opinion formed during a deliberate, 27-hour musical fast of sorts, in a honda accord en route from seattle to phoenix, during which time no song was played that cannot be found on Tobacco Road. the kid had a vision, and he sold me on it.
the most intriguing aspect of this process, for me, has been the evolution of the storytelling from written/spoken word into visual depiction. it was enough of a challenge to articulate the summation of my experience with the town's hiphop scene in a metaphorical folk tale, harder still to explain to zia how i thought the visual representation would best serve the point. in the end i am beyond satisfied; i can't wait for you all to see it. here are a few stills from the shoot, including a couple of screen grabs to show you what we're workin' with:
…Service, work it

The vagrant came upon a plot, shop – set it down
Found vacant, he gon' make it into something better now (1)
Barn hand, conversant in farm land, planted seven rows (2)
Will it ever grow? Heaven only knows, though he's
Hopeful, never boastful about the ethic (3)
Set it deep into the earth, work and serve, all the rest let it
Come or not, hot summer sun, son – bumper crop (4)
Over night, or so some thought (now they're talkin' that)

What you really did to get this windfall, spendin' all year estranged? (5)
Better not be mystical, typically the criminals here they hang (6)
Aint nobody ever seen you cultivate, rake or till, ya dig?
Take a lot to win a pot, wanna pay the rate? The stakes raised, you bid? (7)
In or out, what the men around here 'bout, finna count a pound of cheese
Double down, you intend to win the prize, otherwise bounce and leave ( 8 )
We don't care where you came from, since day one seen the game constructed
We gon' watch it all fall, frauds claim to save it in the name of love? Nuh uh. (9)

Bubble, fizz – what the trouble is?
This is hustle biz – what the trouble is?
A couple kids – what the trouble is?
Muzzle ripped, tell 'em what the trouble is, come on now

Trouble is love don't want you, boy, see the
Trouble is love don't want you, baby, see the
Trouble is love don't want you, no, see the
Trouble is love don't want you here

Not one to gamble, lit the Camel, took a long drag
Sat back and blew, inside he knew these folks had gone mad (10)
Through the smoke proposed a wager: tails, you can take my fields
Heads, you accept my station; they deliberated, deal! (11)
Coin turned for what seemed like eternity, slow breath
Some folks wept and fretted while the peasant never broke a sweat (12)
Confident he had 'em in the talisman's descent
By the time they shouted "TAILS," he done packed his bags and went (13)

Best never try to test the vets, you wanna settle? Better pay your dues (14)
To the boss you done lost your crops, in one toss I'll take your food (15)
Better be gone, set about and keep on a boulevard towards the boat
Ever come back get about a ton of that d-CON down your throat
In the meantime we find these fine fruits do quench a thirst (16)
And for pay we may persuade and convince some of these men to work (17)
In the end we sup and supplement the income caught in the trap ( 18 )
We must be blessed, best of all – that farmer's gone, thank God for that (19)

Double-dipped – what the trouble is?
That's hustle biz – what the trouble is?
A couple kids – what the trouble is?
Knuckle, fist, tell 'em what the trouble is, come on now

Trouble is love don't want you, boy, see the
Trouble is love don't want you, baby, see the
Trouble is love don't want you, no, see the
Trouble is love don't want you here
1) well, vacant may be a slight exaggeration, but when it came time for me to do me i definitely found a void i thought i could fill. just like the vagrant, it was never my intention to blow somebody else's spot - i was good to work the plot i came up on.
2) seven rows = seven tracks, a reference to apostrophe, the EP.
3) among the first five comments on my myspace page (est. early 05) was a nod from the young homie marc sense expressing appreciation for my humility. unfortunately, i let the comment go to my head.
4) bumper crop = bumbershoot, and other such measurements of accomplishment as perceived by the townsfolk.
5) ironically, the same people askin' "who is this motherfucker all up in the stranger/on the cover of seattle sound/playing showbox (no sodo)/headlining benefits/blahblahblah?" are the same motherfuckers i tried introducing myself to six years ago. c'est la vie.
6) witchcraft and sorcery, the only logical explanation for fruits without labor. in seattle, as in salem, folks don't take too kindly to the necromantic.
7) observe how the antagonists flip it, insisting the only way to "win" is to play the game (as opposed to working).
8 ) the ultimatum: put it all on the line or pack it up and go home.
9) i come from a long, long line of uncompromising, bull-headed dimwits who can't see the fucking forest for the trees (not you, mom), but these "i'd rather the whole world think there's no such thing as seattle hiphop than think that common market is what seattle hiphop sounds like" types take the cake.
10) agreeing to play along doesn't necessarily mean you agree to play by the rules.
11) this is the farmer's counter-offer; he's all in, and if he looses they can grab the land, crops and all. but if he wins, they agree to accept him for who he is; a simple farmer who has, in fact, worked to produce every benefit. stakes is high.
12) in the heat of the moment, the townsfolk are nervous, while the farmer remains calm, cool and collected. this should give you a pretty good idea of who has more at risk.
13) tails it is. big bank take little bank (i see you, skizzle). but who really wins? more importantly, has anybody lost?
14) typical town rhetoric.
15) LOL @ "boss"-types braggin' about their luck.
16) the fulfillment of purpose; the plan all along was to raise crops for the benefit of the entire community. good god - is any of this making sense?!?
17) one of the most significant lines in the whole song. as they enjoy the benefits of someone else's work, the townspeople contemplate hiring laborers to maintain the field, all the while failing to realize they've driven out the most qualified candidate.
18 ) an honest living will forever be seen as an alternative to easy money.
19) irony here, too, in the motivation for giving thanks to god. dig deep.
http://www.youtube.com/watch?v=aKcY_DNF8aY&amp
8-18-08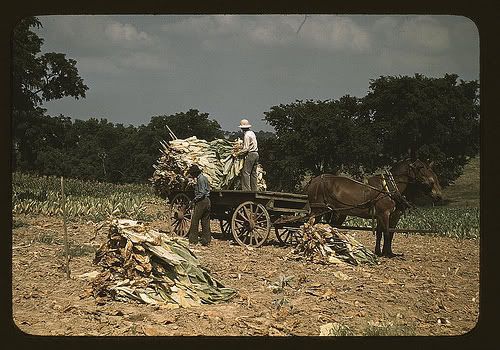 easily the most slept-on cut from the BPW EP, hell maybe even the whole CM repertoire. not that i'm complaining, i'd much prefer my favorites to be safeguarded from the knee-jerk criticisms cordially invited by the "connect fornomenon" of myspace profile themes and heavy rotation on KEXP. it took some time to appreciate the subtleties of this rap shit, in cadence and in content alike, and personally i feel like this track embodies the best of what that laid-back flow has to offer. it could be the '95-live-era vocal sample, the beautifully buzzy bassline, a host of things - whatever it is that makes this joint lope along with the confidence of a g-stroll just works for me.
extra-large shouts out to my guy Asim who came through london bridge studios to breathe a hot breath of vivacity into the track; folks should know the omission of his verse was the result of complications in mixing, lest the wind (or any other element) lead you to think otherwise. for your enjoyment, and for the purpose of adding some value to Asim's hour-and-a-half-long commute to shoreline, i've included the raw version at the bottom of the post.  note:  e-real's third verse bonus is not the only variance in this version - i'll let you discover the other one on your own.
"… a lotta suckas always front that we made it by luck…

live from out a silent town where talent abounds

the area where pavement covers sacred burial grounds

sound off two for those who came first and laid the work

laborers and mercenaries mining diamonds out the pay dirt (1)

worth inequitable, yet to get what's deserved

for official recognition i press to spread the word (2)

act like you aint heard we on the verge of a breakthrough

youth crammin' the gate sayin' 'i just can't wait'

it takes a dreamer type to keep the hope alive but don't shut those eyes

it's cut-throat comin' from both sides

and when the gun smoke rise, only one'll survive (3)

'not two, not three, not four, not five'

six years on the grind here, take it if they give me ten

principally paid dues, who's seein' dividends (4)

where the kid begin? around the City of Cin

another sea-sickened immigrant attempts to fit in

i seen your citizens around, shower praise on a duck

bust the bass-pound speakers, sets played in my truck (5)

a pot struck under the rainbow, the stage i touched (6)

'a lotta suckas always front that we made it by luck'

never left fortune to chance, nah i took a second job

just to finance the pressing of a respectable effort (7)

i've come to terms with the significance of Live & Learn ( 8 )

kid'll get his turn only after they listen and spurn

so necessarily my resolve was tested, told 'em

i'll be back in a second to wreck it with a better record (9)

a set objective i said it how i knew best

rooted in the east movin' due west, of the etiquette clueless, uh (10)

i bid adieu, do i say 'bon jour?' how long you be gone for?

maybe forever on this award tour (11)

playin' for none, can i do one more? prayin' for an encore

bangin' on a drum at the contour (12)

the long shot, survival at sea - got to paddle

paychecks for prize money at the beatbox battle (13)

big up's to VERA, my debt forever paid in fine art

one of the biggest reasons we fuckin' with dave meinert (14)

service to my constituents, a purpose in fuzed

word to love, son - we got a lotta work to do (15)

real recognize and appreciate real, but

'a lotta suckas always front that we made it by luck'

aint nothin' foreign to the formula, you reap what you sew

spent these summers on the come-up, you just seein' us blow

some conditions are beyond control - nevermind that

the difference in victory and failure is where your mind's at

wild speculation on the state of the section

some missin' the bigger picture while they're posin' the question

it's the answer i've been trynna pass along to the amateur

while they stand around and wait for the bonanza."
1) for a short while, we used to kick off our live sets with a joint called "The Wind," in which i would preface what was to come by saying: "in all things, and for all things, we give thanks to those who came before us." simple, but effective i thought. it is essentially the same sentiment i attempted to convey in "Connect For," before i became acclimated to the city's acute aversion to anything resembling name-dropping. the line here is a toned-down reference to two notable noise-makers from the town's pre-jiggy-rap goings on: Source of Labor and Diamond Mercenaries; no linksies - do your fuckin' homework, son.
2) in the earlier days of conducting interviews with both local and national press, sabz and i would make every effort to give due credit to the town-counsel endorsed pioneers of seattle's hiphop sound; nothing was more important than giving the impression we were not responsible for putting the 206 on the coveted rap map. it didn't take long to realize that portion of the interview never made it to print, as if media cared no more to cover RCKCNDY-era rap from an historical perspective than they did as a current event. furthermore, the city's "keep my name outcha motherfuckin' mouth" mantra left a bitter taste in mine. now it is what it is.
3) live in this town long enough and you'll learn a few things. or you won't, it's up to you.
4) at 33, i look at validation in a whole new light. you know that feeling you get when you show up to the office and find out your boss has unexpectedly taken the day off? accolades and acceptance from my
townmates feels like that; like a substitute teacher on a test day, or a hundred dollar bonus on your paycheck, or a free cookie in your quizno's bag - it comes as a surprise and i'm ever appreciative, but i go about my business regardless. sure, it's necessary to prove yourself at times, so long as you realize it is to yourself yourself you are proving.
5) attendees of sasquatch '06 holla. neither rain, nor sleet, nor gloom of night can stop the kid from delivering.
6) depending on the context of the conversation, i can credit a half-dozen spots with giving me my very first stage appearance in seattle. in the context of this conversation, the distinction goes to that bedrock of burgeoning battle rappers at the intersection of 45th and I-5, the piss-drenched, smoke-stained and curiously aquatic-themed hellhole formerly known as The Rainbow, where o-deezie and the rowdiest of rhymesayers from the EVT converged every tuesday for a hiphop "showcase." round about may of '03, if memory serves correctly; me and my djembe and a couple of homies did the dirty-footed hippie hop thing for no less than seven ex-bandidos who, after a fourth round of cuervo shots, actually gave us a round of applause. interestingly enough, i DJ'ed this weekly for a short while, too - why The Rainbow's patrons never dug on that iomos marad is far beyond me.
7) true hollywood story: I got into the property management business when i took on a part-time position changing common-area light bulbs at three different condominium complexes on the east side. the job responsibilities were simple and required no more than 8-hours-a-week to complete, but the compensation was enough to cover studio time plus mixing and mastering of my first real effort at making music.
8 ) i am not delusional. my first two albums were not very good, and i'm not mad at anybody, not even j. moore, for flaggin' 'em as feeble freshman attempts. no disrespect to the folks involved in the production of Live & Learn, it just couldn't stand next to the quality of rap Conception Records was putting out a full decade prior. in the end, though, were it not for that album, i would have never gotten the chance to step up to the plate sans tee. nice toss, fam.
9) in case you were wondering, i never had any intention of walking away from the studio content to rest on the laurels awarded to L&L by larry's diplomatically gracious pen - the plan all along was to walk through the next door just as soon as it opened. some of you been hearing me knocking for some time now.
10) a modest admission: i'm a stranger in a strange land. not to be confused with the stranger in this strange land. mistakes, i've made a few - most of them the result of having a sharp tongue not filed on the whetstone of the in-crowd. believe me, i have made amends with those who deserve apologies, and if i've never offered my regrets to you then, quite frankly, you can wait.
11) it's crazy to me that i can be so certain i'll never return to live in KY, yet i'll never feel comfortable calling this place home.
12) yessir. me and the djembe hollered at the monday night open mic a time or two. i doubt roc'phella would remember, but you could definitely ask sonny bonoho.
13) i probably wouldn't have said shit two years ago, but seeing as how things turned out the way they did, blake lewis owes me $500.
14) honest to god, can you believe after all mr. mineheart has done for local hiphop that it's taken this long to get a freekin' namecheck? IT'S A TRAVESTY, I TELL YA! well, within these 2 bars i have carved out my place in the annals of seattle hiphop; already it's hot in this motherfucker.
15) it's your cousin, gabe. shout out to toni hill.
as promised:
http://www.zshare.net/audio/172112348b507fd4/
and i leave you with this:
[youtube=http://www.youtube.com/watch?v=8_HL0WA_bas&hl=en&fs=1]
7-8-08
"The Lord did not make me impossible of error. All I've had to
offer you is the total dedication in serving you as best I know
how. And I've always leveled with you, and always will, knowing
full well that everyone will not agree with me."



Jesse Helms, campaign debate, News & Observer, July 30, 1984
"they're speakin' through me when the channel is clear (1)


and we got so much to tell you that you cannot bear (2)


for security i word it in proverbial form

when just a glimmer turned disturbed about a third of your dorm (3)

what they're pawnin' for accelerants to excellence will be a lesson

in free trade, let 'em eat cake for breakfast (4)

it's better we put a bullet in the press and shoot the messenger

to send one back in defense of the attack (5)

second chapter drafted by the masterful, son

for those with hatchets and guns askin' 'what has to be done?' (6)


what you become through the process is seminal to

the progress of the policy we institute

as it's told, the goal is nothin' but a milestone

soon as we annihilate the throne, we gon' bring the rank-and-file home (7)

what's sewn now will flower when the child's grown

presently dial tone connects, let it be known: you're not alone

CHORUS:

silent brigade play the fanfare

you mountin' up or you gon' stand there?

saddle in and tie it tight

fighters of the rite are ridin' tonight ( 8 )

inner circle, join the outfit

opposition gettin' ousted

darkness ain't gon' hide you from light

fighters of the rite are ridin' tonight


facin' condemnation ipso facto (9)

it is no glasnost, the river of cash flow's

dammed to churn turbines, can't discern a word

i'm so deaf and left with my insight to survive (10)

born are we defective or perfection in flesh?

i may debate [the fact] your human nature is the product of the place of your rest (11)

not to suggest we're ground in fallibility

but tread upon it when steppin' inside impalpability (12)

my shadow fill me, up with fear - cup shallow make it easy on 'em

deepenin' more often now to see the bottom

i solemnly swear to god i'm wallowin' in mire

consequent to my desire fully competent to rectify a (13)

misstep - rip a stitch in your fish net

the mutinous movin' this, who the midshipmen of kismet

land ho, a dead jam restriction on my vocab (14)

photographed pose, slow the rolls on your nomads

my militarism menace imperialism we're given

minutes and kill 'em millin' about without a mission, listen

argue and quibble the archetypical cure's yours

heart in you brittle, the arc in the sickle bores forth (15)

you pen a bill and you'd better get familiar

really though what they spent on that fence around the basilica's

senseless, indigenous citizens stripped of privilege

his eminent demise - immigrants arise

CHORUS

the truest opportunists thrive in the maelstrom

and peddle logic of pedagogues, theodicy failed 'em (16)

the grant of a planned economy with stars in them eyes

behind the bars laws to keep the prophets marginalized (17)

the market supply's entirely outta sync with the demand

the cost/price analysis invalid and banned

establish a brand, slap a tag of filth in the inseam ( 18 )

power to the plant, stream filter the benzine (19)

chuck call it hustlin' culture, brother spoke to the (20)

frustrated folkers, they focused, now they're phonin' their brokers

how they go from the brokest to the dopest lotus whip is

so the shit, don't trip - you can chauffeur this (21)

and when it stops, what you got to show for this?

silver go to tonto with all the other metals in the console (22)

mobbin' on a comptroller holdin' my thang

if it's over we're goin' out with a bang, boy…" (23)

CHORUS
1) enough is enough, so lemme lay this out for you simple and plain: the "mainstream vs. underground" discussion is officially over. it has been for years, actually, though a handful of patient rap stewards have dutifully entertained the musings of the late-comers; never no more. from this point on, should you dare try to engage me in dialogue by opening with a leading, bent and leaning argument regarding "the current state of hiphop," i am sure to pistol-whip you in the face before crankin' that henry pym on your skull, subsequently makin' it rain on your anything-but-conscious physical form… son! listen close - wayne, plies, T.I., yung berg and shawty lo are but a few of my minions working to put the plan in action; either tune into KUBE for the play-by-play analysis or don't, but stop interfering with the grand scheme, goddammit - yOu'Re fUcKiN uP tEh rOtAtiOn, dAwG!
2) accept nothing at face value.
3) one of several references i've made to VA Tech since "the massacre." to be very clear, i DO NOT condone murder under any circumstances, but if you've never bothered to look any farther than MSNBC for an explanation or motive behind the violence then you've cheated yourself of a fascinating perspective on contemporary institutional sociology; apathy is scary like a gun.
4) a couple bars dedicated to the hollister set, since it's all they're worth. do work, dummies.
5) oooh - what if, say instead of bitching and complaining about corporate media taking control of information and entertainment we, uh, did some shit about it? that'd be doap.
6) Lenin drafted his revolutionary pamphlet with a specific audience in mind, recognizing both the need and the desire for direction and leadership among the people. despite relentless commentary from a clique of idiots who would have you think otherwise, we been hittin' bull's eye on our target demographic from jump.
7) LOL @ 1/20/09 bumper stickers. until gilbert arenas really runs DC we can't talk about change.
8 ) a reference to the fabled Night Riders of Kentucky, to whom so much of BPW owes inspiration. the rite, as it's written, pertains to sacrifice.
9) what does it mean to be poor in america?
10) i heart inequality.
11) ah, the ol' product of my environment dialectic - shout out to jim jones. given the juxtaposition of this piece alongside "oldham era," the inference appears to present a blatant contradiction. in fact, the argument here is consistent with the persuasion throughout the album: the nature of the body is worldly and subject to the influence of man, space and time; the origin of the soul is divine and immortal, and though it is not immune to injury by way of reckless abandon, it is at no point a product of the environment.
12) my limitations are too numerous to mention, but the inability that ties us tightly together is directly connected to death - we are incompetent to fight this enemy, knowing full-well if we are somehow successful in thwarting its vengeance today, it only means tomorrow increases the odds in its favor. each of us hides behind a very thin veil of mortality; in the tumultuous current of a strong wind we are given glimpses of what lies beyond as we struggle to regain orientation (finding our east), but in the stillness we are driven mad by curiosity, some so severely they cast off the veil entirely and rush to experience a new existence, one never before adequately described by man. thus in achieving our supreme victory (depriving death of its crippling power of surprise) we commit the most grievous error.
13) previous 4 bars essentially a commentary on developing spiritual capacity. not all people are endowed with equal measures (no dirk diggler) - what's important is that you work to fill the receptacle (lemme just stop now).
14) nothin' more than a dig at the other big russ and his campaign to ban "ho."
15) simply put, no more talkin', just bring it on (cue "rappaz RN dainja").
16) in case you haven't noticed, shit's gettin' crazy out there, and the only folks offering up any advice for survival are ministers and money-managers. roll the dice, homeboy.
17) just to reiterate point #1, radio rap does serve a purpose, aiiiight? recognize it for what it is.
18 ) yes, i am guilty of irresponsible consumerism, to the point of inexcusable indiscretion (big shouts out to winner's circle). my justification, twisted as it is: the market will not sustain these boutiques and their hunnit-dolla jeans, so instead of employing will power to resist the urge to splurge, i'll just wait til the stores go outta business.
19) nod to the relationship between economy and ecology.
20) welcome to the terrordome, you nincompoop.
21) do you, d-boy - i aint mad atcha.
22) look how the sidekick done slid into a starring role. taking possession of the horse is personal; posterity's cast in gold.
23) who among you has never contemplated the possibility this one pass may be all you get? the idea is perfectly pragmatic and terribly irrational at once. belief in the hereafter provides for me the slightest bit of contentment and self-restraint in the here and now, but the good lord knows just how much i sympathize with the agnostic. if i had but one life to live there's no doubt i'd live it like sir richard branson, man. it's funny how the ignorant presume to know what gems are bestowed by attaining enlightenment - i'm just sayin', if i get there before you, you'd better watch yo nuggets.
[youtube=http://www.youtube.com/watch?v=iWwZ98ilixs]
5-24-08
I'm a product of my environment
Things that occur
Events take place
That will wipe the smile
Right off your face!
Not my fault, but then again
Schools and teachers were never my freinds
I don't need an education
I just need a new vocation!
Freeway traffic smog
Movie theatres
Lines of people, beliefs
What the hell am i supposed to think?
"been left of center ever since, uh, i been left centerfield

winter still remind me of my pop's passin' (1)

a mass of them pray and suddenly stop askin' (2)

admin say 'ma'am, your son is not passin" (3)

excel at self-expression, my impression felt (4)

sizable welt left on my question, mark the section of the bible belt (5)

rally roots established in a baptist church

first act of 'ism' was against that forbidden thirst (6)

thought it odd - all the men in my biological bottle fed

god in the women, the devil cause of my father's death (7)

fresh clay, shaped the way they want me up in sunday school

formin' resume the morn of monday, too ( 8 )

pioneers of integration with no relation to race, from the

earliest days they merged clergy and state

serve as deacon do a teacher; principal as a pastor

every lesson prepped for the test in the hereafter (9)

best to have the fear of the master in your heart of hearts

i tried reasoning and seen things fall apart

carved outta henry - how befitting, 'give me liberty' (10)

or else an alternative to dwellin' with the merciless

the line drawn around the county i have found to be

confining - aint no bounties in the boundary

we 'bout to secede…

a colonel by default, i never fought for the continentals

though my war of independence bore some resemblance (11)

they trynna make me do like them - move right then (12)

attune my mentals, broke pencil - spoke through my pen

kinetically set it, gesture affect a ripple

imprudent, for this student body is ill and crippled (13)

i'll walk on 'em, in partin' 'yall gon' miss me when i'm gone'

now long forgotten, they pawned my saga for a song (14)

the alarm is armed - guards on watch, not one'll abscond the box again (15)

the common anomaly of protestants (16)

i lost to the sovereign, the dominant still holdin' office (17)

glowin' over that oldham era's a golden aura ( 18 )

growin' under that old america's something strange

bubblin' to break-point range - awaken, take the reins! (19)

oh, there he goes again - broken and soberin'

his story told all over, the walls closin' in (20)

the line drawn around the county i have found to be

confining, aint no bounties in the boundary

we 'bout to secede…

i've gone across the country, what you want from me

to die of hunger for the punditry?

you'll never succeed…

nah, you'll never succeed."
(1) - to be perfectly honest (assuming it's not too late), i know very little about the details surrounding my father's suicide. i was too young to pose questions when it happened, and by the time my curiosity developed i felt it inappropriate to broach the subject. among the few memories i've kept from that time is one of a bitter chill and gray skies; cold winter death.
(2) - my kindergarten teacher's name was mrs. watkins. she was a tall, middle-aged woman with short, dark hair. her voice was authoritative, but calming when she spoke with that soft, slow, southern drawl, and if she opened her mouth wide enough, she'd reveal a beautiful display of a dentist's work in gold. she was like an angel to me, coddling me and catering to my every need. at the time, i had no idea she felt pity on me, but i understand it now. she was one of many.
(3) - like mrs. watkins, dozens of subsequent teachers seemed to care less and less about my personal wellbeing over the years. when the administration gave up on me, i gave up on school.
(4) - voted "most individual" by OCHS's class of '93, then expelled by the school for performing a rap about the principal at the homecoming dance.
(5) - maybe questioning god's existence was my way of exploring the non-existence of my own father. in any case, the hellfire and brimstone set don't take too kind to heathens.
(6) - oldham county was "dry" in all the years i lived there, meaning the sale of alcoholic beverages was prohibited, period. every few years, a petition was organized to repeal the law, and my family's church became campaign headquarters in the fight against change. i still love me a good rally.
(7) - pastor says drinking is a sin, and the sinners are going to hell. things looked grim for my grandfather, uncles, and most especially my father. perhaps abstinence from alcohol on the part of the women was a counterbalance to the excessive drinking by the men, or maybe it's further evidence of patriarchy in the south, but i rarely, if ever, saw a lady in my family with a drink. that observation served to polarize the distinction between woman and man, between good and evil, respectively.
( 8 ) - this week's lesson plan comes from the good book.
(9) - all pretty self-explanatory, really
(10) - oldham county was formally established in 1823 from portions of 3 surrounding counties, one of them being henry, so named for patrick henry, the american revolutionary most famous for the line "give me liberty, or give me death."
(11) - the colonel was my high school mascot, chosen in honor of col. william oldham, a veteran of the continental soldiers in the revolutionary war. though i truly cannot imagine experiencing first-hand the horrors of the battlefield, i do know what it's like to wage war against a tyrannical regime.
(12) - can you say "red state?"
(13) - subsequent to my punishment for the episode at the homecoming dance, i felt i was ready to lead a revolt against the board of education. i came to realize that leadership is a quality, not an emotion.
(14) - i often times refer to my departure from OCHS as an expulsion, when in fact i did choose to leave the school. following the rap (which i still have and promise to post one day) the administration placed me on severe probation, and knowing i couldn't possibly enjoy my senior year on lockdown, i bounced. i had a feeling my presence would be missed, but you remember high school; drama has a short lifespan.
(15) - the principal was in her inaugural year when she decided to make an example out of me. she made life miserable for a whole lotta young folks that year, vowing to not let another one swim against the current. to this day, my parents feel as though they should have fought harder in opposition to her uncompromising rule against free speech, but we all had the last laugh when she "resigned" in '97 citing complications with her health. i hope she's all better now.
(16) - you appreciate the irony, right?
(17) - sure, martha sammons resigned from her post as principal, but the school and its entire district remains under the thumb of an oppressive government. you win some, you lose some.
( 18 ) - "no, they won't name no buildings after me," (c) badu - but the spirit still lives.
(19) - it's the rally cry for who got next! it's the passing of the torch! it's the final hour!
(20) - it's the same zealous rhetoric i spent my formative youth trying to escape. that's deep.
says officer james brown of a murder/suicide in the place i was born and raised: "this is an isolated incident… it's not indicative of the community we live in or the people of this community…" really, though?
[youtube=http://www.youtube.com/watch?v=oDgmpja7l4U&hl=en]
5-23-08
…I said to myself, 'I do believe in God.' But I have the right to protest against His ways. I have the right to be angry. And so, I do it a lot, very often, and I wouldn't change a word of my discourse to God, my appeals to God, against God. Because I came to a certain formulation saying a man can be religious or can come from a religious background, with God or against God but not without God. So I cannot live without God."
— Elie Wiesel
"…To fallen comrades, all i have to offer is this

word of insignificance, y'all really been missed (1)

some soldiers never enlist, but find themselves

engaged in conflict where it's life's stakes, regardless (2)

aint nothin' promised from the minute we started

still it's hard feelin' you wasn't robbed of any part

every bar penned in your memory's honor, my intercession

i struggle to keep the faith, i'm bereft of possession

what's left then, of this pathetic relic i stepped in?

the cut through the core may have severed my last connection (3)

i'm expectin' a sign of acceptance, tethered to the axiom (4)

inadequate reception, i reckon it's from the valium (5)

a stepson of the pallium challenge and test one (6)

nebulous response said 'it's better not to question' (7)

in rejection of your slant, i'm demanding an explanation

where's the justice or the justification in takin' nathan? ( 8 )

brother you listenin'? send the exposition

i'm sick of pretending there's any intent to my existence (9)

i'mma lie beneath the woodbine, lookin' for a sign

if you could find [one] - right about now'd be a good time

CHORUS: i had a dream this morning

that the rain came pourin' better vacate the warren, and i…

i've never seen such mournin'

in the wake of a storm better wake up the warden, and i…

beg you to heed this warnin'

for the sake of the pure and i'mma wait here for 'em

we gotta leave these quarters

and escape what's in store, either face fate or break, y'all (10)

a straggling of peers in the academy

are lookin' at me like 'you said to move, start travelling' (11)

a captain with no navigating skills in the galley

fightin' to flee the feral at the peril of the menagerie (12)

within the waves [i] start waverin'

where's this revelation when the frame comes cavin' in? (13)

grave thoughts - where they 'bout to put mine? if you

overlook a crime, right about now'd be a good time…

it's a long reach into vast space

lately i been slashed, maybe you could meet me halfway (14)

days passed since i got the cache tatted (15)

i'm a fast player with the match and paper in the ashtray (16)

told when i asked that the pathway is wide, though

accommodatin' all cats attracted to the fire's glow (17)

tough as it was i let my pride go - something said to ( 18 )

trust, but it's nothing left inside to revive, over (19)

thin books of laws we found cause for discord

and distort every bit of wisdom it gives forth

quick to stir it up and settle shit with a fist, lord

they'd be afraid of death if they had something to live for (20)

the orb in the distance shone for the lone canoness

grantin' 'em amnesty for tamperin' with the manifest (21)

my mannerism a prism and should shine, light it if you would

be so kind, right now'd be a good time

CHORUS

i'm tryin' not to feel responsible

for complicating things in relation to the chronicle

you're free to walk away, for you to stay seems improbable

if i led you astray i pray to suffer the unconscionable

but if [there's] truth therein, drop the

anchor deep and save me, thankfully your bravery

withstood mine, shook in the waves, but it looks fine

give praise - right about now'd be a good time." (22)
(1) - this song was written several days after the tragic passing of a dedicated massline street-teamer, nate loyola. his death came at a time when my faith in god was extraordinarily delicate; the period of psycho-spiritual chaos that ensued reminded me of a scene from the classic richard adams novel.
(2) - much like the late, great j. dilla, nate fell victim to a rare illness which doctors were unable to combat. so often we sympathize with parents who lose sons and daughters in futile warfare, but even the smallest part of us acknowledges the risk inherent in military service. it takes a different type of compassion to understand the grieving process behind an unexpected death; when there is no enemy to blame, one tends to point the finger at god.
(3) - a fair amount of doubt in the divine came just after i underwent surgery for crohn's disease. literally cut through the core, i was left weakened, debilitated and demoralized for quite some time (coincidentally, my father had surgery for a hernia shortly before committing suicide). i felt that my physical condition was a direct reflection of my spirit - both were essentially useless.
(4) - in this regard, i can relate to the elie wiesels of the world.
(5) - xanax and percocet, technically, but you get the point: the heart's not open when the mind is closed.
(6) - when my mother remarried, our family dynamic changed drastically; i went from being "man of the house" to youngest of 5 kids overnight. one of the hardest labels for me to accept was that of "stepson," despite the earnest efforts of my new father figure. i used to imagine how christ must have felt about joseph, and wondered if he ever said to the old man "you're not my real dad." what a terrible, terrible thing to say.
(7) - i had many sunday school teachers, all with one train of thought.
( 8 ) - some questions are far too complicated to be issued a patent response.
(9) - a direct plea to nate; not the first or the last time i've asked for assistance/confirmation from beyond.
(10) - a quick wiki on watership down and the chorus starts to make a little sense.
(11) - feelin' like fiver. it's nobody's fault but mine.
(12) - you're just gonna have to let that one sink in.
(13) - intuitive at all the wrong moments.
(14) - another reference to the surgical resectioning. click and read if you please, but let me assure you that perusing the overview provides very little insight into the physical demands of this procedure. i was forced out of bed by a contentious nurse on the first day of recovery. she was encouraging, but refused to help me limp along the hallway of the 5th floor at providence; i covered roughly fifteen feet. it occurred to me as i settled back into bed: there must be a spiritual equivalent to physical therapy; my soul is in such pain.
(15) - funny thing about tattoos - you get them to serve as a constant reminder of one moment in time, but the memory fades long before the ink, and soon enough the adornment becomes as innocuous as a natural, god-given beauty mark. i'm no more a baha'i with the tattoo than i would be without it, though it does occasionally remind me of more ardent days.
(16) - clean and sober for some time now, but it hasn't always been that way (neither does it come easy).
(17) - some folks argue whether or not the baha'i faith is for everyone; i think the guidance is clear.
( 18 ) - leaving the church was kind of a big deal, and i admit i rushed into the faith just to expedite that process of separation. i think pride often times comes between man and god when the former is faced with the opportunity to adopt a doctrine; many of us prefer to be "spiritual" as opposed to "religious" beings. i was not all that different, so after declaring myself a member of the baha'i faith i reveled in its exclusivity (by nature of its relative obscurity, not its tenets). pride is a wicked beast.
(19) - it's like exhuming a corpse to perform CPR. who does that?
(20) - a whole lot happenin' in those 4 bars, right there. do the knowledge.
(21) - hell's not big enough to house ronald reagan AND all the russians. evil doers get a pass.
(22) - there's a downside to sharing your religious convictions with others - every once in a while someone decides they feel the same way, and they choose to join you on your path toward enlightenment. i do enjoy company - that's not the issue. the problem is when you start contemplating whether or not you're on the right path; at that point you start to wonder if you'll be held accountable for inadvertently steering others in the wrong direction. guilt is an utterly useless emotion, and it has caused me much consternation. i found that once i favored the community-based over the individualistic approach to faith i fared much better.  good look, kirbs.
for those who've ever lost someone, then lost themselves:
[youtube=http://www.youtube.com/watch?v=E6GUT-6O-kA&hl=en]
5-15-08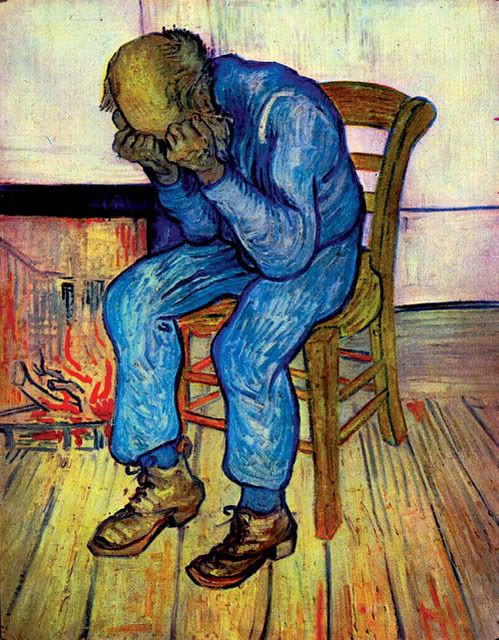 hella folks been askin' me about lyrics and liner notes for the EP. my plan, initially, was to incorporate them into the newly redesigned website; a plan that was first drawn up for tobacco road, and somewhat kinda sorta put on hold when the idea of an interim project started gaining momentum.
Now that black patch war is here, i figure i have an obligation to provide listeners with the tools necessary to dissect and digest the verbal content. this post will serve as the first in a consecutive series, where i'll mix lyrics and liner notes together with hyperlinked nuggets of trivial information for the truest of Common Market Fanboy Stanley Cup Champions.
First up is "his eminence," chosen due to much of the confusion i've overheard and read regarding the subject matter. granted, it IS on some proof-level insidery shit, so i aint even mad at ya, grynch. maybe this will help.
foreword: i lost my pops to suicide when i was six. his name was jimmy.
"…politickin' with the big boys… prince of eminence

small town royalty… salute the procession.
jimmy had a six-string, jimmy had a drum (1)

jimmy had a six-pack, jimmy had a gun (2)

jimmy had a problem and jimmy had to run

and since, i've resented that jimmy ever had a son

where you been, jimmy? you know alotta things changed after you left (3)

on who rests blame? we're all clueless (4)

effects of undue stress caused a few to lose breath

and question, 'after you, who's next?'

the true test of how strong the bond's tied

comes right around the time the patriarch dies (5)

how many McKinney's left? you can count 'em on one hand

your legacy's as petty as you - understand? (6)

it's a cold world & i've seen a grip of cats freeze

at times you had me thinkin' i'm sick with that disease (7)

contemplatin' my fate, .38 ways to face it

put the metal in my mouth at nineteen, just to taste it ( 8 )

the flavor of black powder requires an acquired palette

look at me preachin' to the choir about it, i doubt it

ever even crossed your mind, tryin' to shoulder

the weight of raisin' a daughter demands a harder spine (9)

stunned, shocked, what one shot could do to the fam

the bough breaks, nowadays i call your mother 'ruthann' (10)

she hardly know me, slowly we drifted through the breeze

recently i visited to introduce my seed (11)

trouble breathin', oxygen helps mask the wheezin'

ashtray in the kitchen overflowin' with the reason (12)

'them's johnny's.' he passed through when we was leavin'

lookin' like he seen a ghost in my frame - he started weepin'(13)

we talked for hours; told him 'you gotta let go.'

imagine in twenty years how many others said so

i can't connect with him, so i stop - he's not ready

lost touch with reality + josh and debbie (14)

it's a heavy burden [he] struggles to find steady work

and he hasn't played the drums since y'all was last rehearsin' (15)

i heard your moms gave him the house, it caused conflict

with cheryl and becky especially when he lost it (16)

it's pitiful, your little brother is literally

trapped in a void and that bad choice was pivotal

damn, you got him stuck in a rut, i'm singin'

'johnny was a good man…' but you fucked that up (17)

aiyo it's complicated commiseratin' with the complacent

the blank stare on his face remains vacant

what a disgrace, he wastes every day he lives

and i still can't decide if that's your fault or his…" ( 18 )
(1) - pa dukes was an accomplished musician. well, accomplished may be overstating it a bit; his band whitehorse never really played outside of the tri-county area, but dude could certainly manhandle a host of instruments, including the guitar, drums and piano. i have a couple of old reel-to-reel tapes of him messin' around with original compositions (though they sound an awful lot like some classic jackson browne). my favorite of them all showcases his vocal percussion skills - yeah, pops was beatboxin' in '72.
(2) - no doubt about it, my father was an alcoholic. of the handful of possessions he inadvertently left me, i distinctly remember a PBR trucker's cap; i wore it for years entirely oblivious to the irony. he was also a gun owner, and that was his weapon of choice when he entered into his final battle.
(3) - perhaps the most significant change, for me as a kindergarten-aged boy, was instantly becoming the "man of the house." the shift in perspective, if not in real responsibility, would have a profound effect on my attitude toward women for years and years to come.
(4) - the fucked up thing about suicide survivors (friends & family of the victim) is that they tend to hold everyone, to varying degrees, accountable for the death of their loved one; everyone, that is, except for the deceased.
(5) - this statement is in no way intended to discredit the ability of a mother to hold the family together. on the contrary, my mother did an extraordinary job of keeping us rock-solid through a couple of very turbulent years. my point is that after my father's death, i fell completely out of communication with his side of the family (reason: see #4), and as a result…
(6) - … i changed my last name. not a whole hell of a lot of folks know this about me, but i was born Ryan James McKinney. when my daughter was born, i made a promise to myself to do better as a father, so i left "his" name in the past, where it belonged. incidentally, abeo means "her birth brings happiness."
(7) - depression. i don't know that my father was ever clinically diagnosed, but i've heard it from those who know better than any doctor; jimmy had them demons. note: the painting at the header is by van gogh, himself a victim of suicide.
( 8 ) - as a teenager, i was absolutely fascinated with the idea of suicide, particularly by gun-to-the-head. primarily driven by mindless chatter from know-it-all fucktards who said things like "suicide is the EASY way out," i put a loaded revolver in my mouth and just tried to imagine what sort of balls it must take to pull the trigger. fuck all your "real talk."
(9) - a reference to my sister and my daughter at once. jamie's more than six years older than me, which means she was almost exactly madison's age when my pops dies. i honestly cannot fathom how difficult my father's death must have been for her.
(10) - you gotta know things are fallin' apart when you start callin' your grandma by her first name.
(11) - december 23, 2005. i stopped by my grandmother's house (same house my dad grew up in) for the first time in more than 15 years for the purpose of introducing my wife and daughter. it was an ugly, saddening sight, as described in the lines that follow.
(12) - the house was dilapidated. when we first arrived, i made my way through the waist-high weeds to the door we used as kids to get straight to the kool-aid in the kitchen after playing tag on a hot summer day, only to find it boarded up from the inside. once we gained access through the half-rotted front door, the scene on the interior was worse. my grandmother was frail and feeble, requiring oxygen to carry on any semblance of a conversation. evidently the strict admonition against smoking was no deterrent for my uncle johnny, who, at 50+ was still living at home rent-free.
(13) - long-winded as these blogs seem, i couldn't possibly muster the words or the energy to break down my uncle johnny for you. johnny was my dad's little brother, and like any good sibling, positively adored his mentor. he went certifiably batshit-loony when daddy died; i'll sum him up in a single anecdote: one cold christmas eve, the bulk of my extended family was enjoying a holiday dinner at my maternal grandmother's house when a rather unexpected and furious knock at the back door disrupted the festivities. my uncle johnny had gotten himself a little liquored up and turned hyper-brolic; wielding a fully-loaded .357, he threatened to avenge his brother's death by taking out my mother (who has 2 very capable brothers of her own - in short, johnny got checked on that shit). anyway, back to my paternal grandmother's house - soon as she saw me, she called johnny (on the rotary phone, i swear to god). he was there within minutes, slightly intoxicated, and terribly overwhelmed. i am my father's son, after all.
(14) - as you may have guessed, johnny couldn't manage to maintain his marriage; she got custody.
(15) - if there was one thing in the world my uncle could do better than my father it was play them drums.
(16) - sure, real estate is dirt cheap in eminence, KY, but a house is a house, goddammit. and when you're talkin' about the family estate, albeit decrepit and worthless, it causes some sibling rivalry when it's gifted to the youngest son - especially when he's jobless and nutty in the noggin.
(17) - marley reference, for you thicker ones.
( 18 ) - basically.
several months after that visit, my grandmother passed away from severe complications with her health, largely due, i'm sure, to prolonged exposure to cigarette smoke. about a year later, johnny was found dead in an apartment rented by a former girlfriend; a bottle of pills was found near the bed.
for jimmy, johnny and many others:
[youtube=http://www.youtube.com/watch?v=DW97YP0zP8s&hl=en]